Effective Mosquito Control For Aiken, SC & Augusta, GA
Whether you like to barbecue in your backyard oasis or sit on your front porch watching people walk by, it's nice to be able to enjoy your time spent outside. Mosquitoes will turn your outdoor living space into a nightmare. If these biting pests have taken over your yard, take it back with the help of a mosquito control program from Jury Pest Services!
Our Quality Mosquito Control Offerings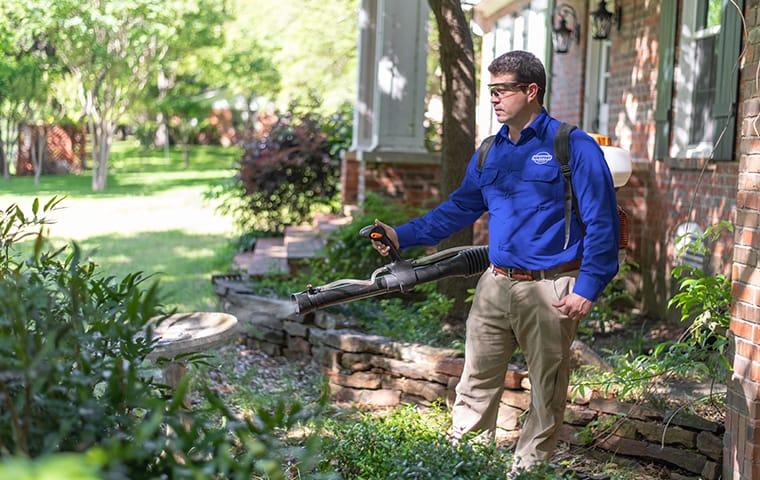 Mosquitoes are known worldwide as the most dangerous pests, due largely to their propensity for carrying and transmitting a wide variety of deadly diseases. Some of the diseases these biting pests can spread include dengue fever, Zika virus, West Nile virus, and malaria. Additionally, mosquitoes are known to spread parasitic heartworms to our pets, which can potentially be fatal.
With all of the threats mosquitoes pose to the well-being of you and your family, mosquito control has never been more important. Depending on your unique needs, Jury Pest Services offers our professional mosquito control treatments on either a one-time or monthly basis during the entirety of mosquito season.
Our service technicians will apply treatments with the help of a backpack misting machine to treats areas such as trees and hedges where mosquitoes are most likely to rest during the day. We also treat standing water where mosquitoes lay their eggs. The product we use is safe for animals, even in watering troughs.
Mosquitoes Ruining Your Time Outdoors? Take Back Your Yard!
With professional mosquito abatement from Jury Pest Services, you'll see a significant reduction in the mosquito populations around your home and yard. Whether you choose a seasonal mosquito control plan or a one-time treatment to prepare for a special outdoor event, you'll love being able to enjoy your time spent outdoors again. We provide our professional services to homes and businesses in Columbia County, GA, Edgefield County, SC, Barnwell County, SC, and beyond. To request your inspection or to get started with mosquito control services for property in South Carolina or Georgia, partner with Jury Pest Services today!
Schedule An Inspection Today!
Complete the form below to request an inspection.