Protect Your South Carolina & Georgia Lawn From The Threat Of Pests
From moles and insects to weather, many factors work against your efforts to maintain an attractive, healthy lawn. If you've put in the work, but still aren't seeing the results you want, it may be time to call in the South Carolina lawn care experts at Jury Pest Services. Offering professional lawn maintenance services, we can help your yard thrive!
Lawn Care Services From Jury Pest Services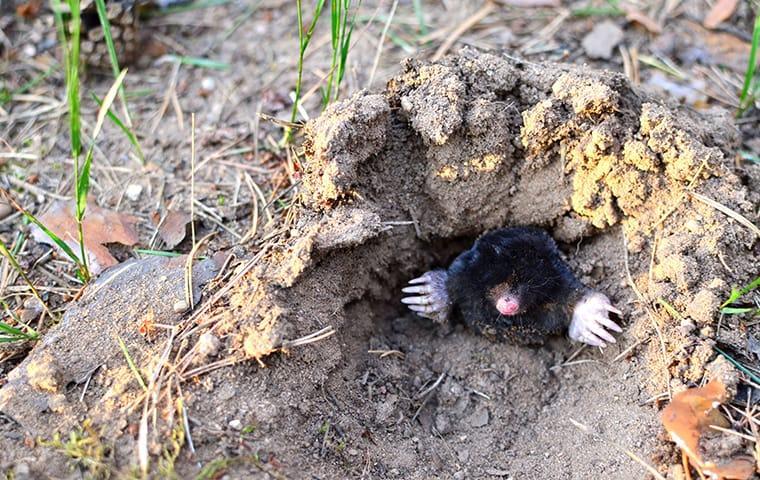 From lawn-destroying insects wreaking havoc on your grass, trees, shrubs, and garden areas to moles digging up your yard and creating unsightly mounds, there are many things can prevent your lawn from looking its best. Thankfully, Jury Pest Services' lawn care treatments can take care of all of these problems.
Our lawn maintenance services include:
Professional mole trapping and removal services

Treatments to reduce the food sources that attract moles (grubs, etc.)
* Includes treatment for moles, fire ants, mosquitoes, fleas, and ticks.
At Jury Pest Services, we offer a variety of lawn care services based on your individual needs. When you partner with us, we'll treat your lawn with a custom blend of premium products, taking your specific lawn care needs into account.
If you've never considered getting a lawn care plan, there's no better time than the present! Not only does investing in a lawn maintenance plan save you from having to do it yourself, you're also getting a team of highly-trained and dedicated specialists to perform those services, saving you the time of doing it yourself.
Keep Your Lawn Looking Its Best With Lawn Care From Jury Pest Services!
Available in Augusta, Evans, Martinez, Grovetown, Harlem, North Augusta and Aiken as well as the entire Central Savannah River Area (CSRA), our professional lawn care is the ideal solution for local home and business owners. We also provide our professional services in Columbia County, GA, Edgefield County, SC, Barnwell County, SC, and beyond. With lawn care from Jury Pest Services, your lawn will look its best, and you'll be protected from the health and safety threats that pests like fire ants and moles can introduce to your outdoor living space. To learn more or to get started with one of our lawn care plans, contact Jury Pest Services!
Schedule An Inspection Today!
Complete the form below to request an inspection.