Are You Ready For Bed Bug Prevention Week In Grovetown?
June 15, 2022
When you find bed bugs in your Grovetown home, it can leave you in a paranoid state, as if they are always all over you. Bed bugs are small and parasitic, meaning they will bite you and suck your blood to stay alive. There are steps you can take to prevent bed bugs from getting into your Grovetown home, but once they are inside, they can become a real problem.
It would be best if you looked into a Grovetown pest control company when you start to notice bed bugs in your home. Specifically, our team for your local pest control for bed bugs. We can make sure we eliminate your bed bug problem so you can enjoy your sleep once more.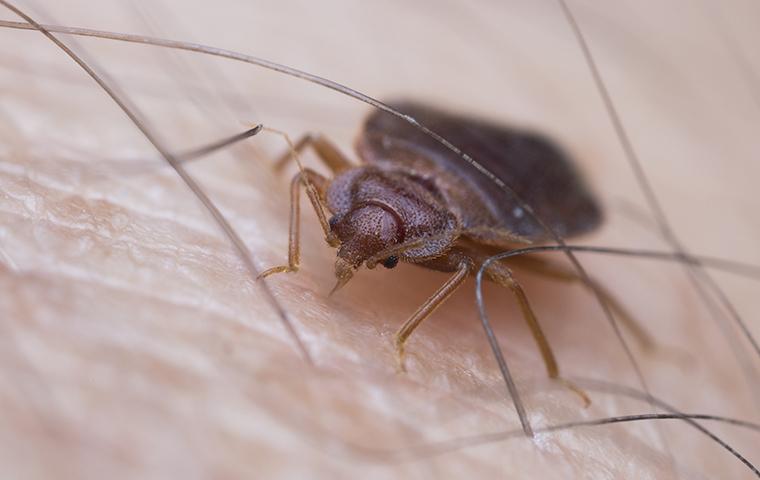 Do Bed Bugs Only Bite Certain People?
Bed bugs are equal opportunity offenders when it comes to who they bite. While a flea prefers your pet, bed bugs do not care if you have blood. They will latch on to everyone under your roof, even the dog. These bugs target one person because of their small size and how long it takes them to travel.
Bed bugs can not jump or fly, so they crawl or hitchhike to travel around. You should note that even though it can seem like they can't get around quickly, they are prolific hitchhikers. Also, bed bugs are creatures of habit. If they have a good thing going in one room, they will stick around and multiply until stopped.
Easy-To-Spot Signs Of Bed Bugs
Before you can start looking up how to get rid of bed bugs, you need to know identifying marks around your home that will let you know that you have an infestation. Here are some easy-to-spot signs of a bed bug infestation:
Reddish-brown stains on your bedding or mattress.
Small slivers of eggshell or shed skin.
Bloodstains on your sheets where your legs and arms lay.
Red marks or irritated skin from bites.
Brown marks fecal matter, in the corner of your mattress.
These are just a few tell-tale signs that you have an infestation of bed bugs. Another way to tell is if you actually see the bed bugs, but they are typically nocturnal because that is when their food source is asleep, and they can eat unbothered.
Five Tips To Keep Bed Bugs Out Of Your Home
Bed bugs are alarmingly challenging to eradicate on your own. If you don't get rid of all of them, they could return in no time. This can lead to a paranoid state of fear that they are constantly crawling around your home. Here are five ways you can prevent bed bugs before they even make it inside your home:
Wash your clothing immediately after returning home from a trip.
Do not bring second-hand furniture into your home unless thoroughly inspected.
Vacuum your home, rugs, couches, and bed area often.
Keep your clothes stored in a protective wrap when you travel and never unload them into hotel closets or drawers.
Thoroughly inspect any room you're staying in when traveling away from your home.
These tips are a form of natural pest control for bed bugs, but they will not stop an infestation that has already taken root in your home. When you find or suspect a bed bug infestation in your home, then you should call our team right away.
Professional Bed Bug Control For Bed Bug Prevention Week
Look no further than our team at Jury Pest Services for the best bed bug pest control in Grovetown. Our team can provide you with the best bug solutions around, better than any other bed bug control companies near you! At Jury Pest Services, we have been in the game for over 70 years and have established ourselves as a pest control company you can count on.
At Jury Pest Services, we hope to put your mind at ease with our first-rate team of technicians and all our home pest control service options. When you choose us to lend you a hand with your bed bug problem, we work to solve your problem quickly so you can get back to the essential things. Call to learn more about our options for bed bug control today.