Commonly Asked Questions About The Ants In North Augusta
July 15, 2022
Have you ever seen an ant mound around your sidewalk? Have you ever encountered a line of ants crawling into your kitchen? You've probably seen ants around your North Augusta property as these are widespread pests. While some of the ants in North Augusta are considered a nuisance, some species pose specific risks such as health concerns. And even the nuisance species are notoriously hard to eradicate because they have such large colonies.
If you're looking to protect your property from ants, this guide is full of answers to common questions about ants in the area. You'll get informative answers from the pest control professionals at Jury Pest Services.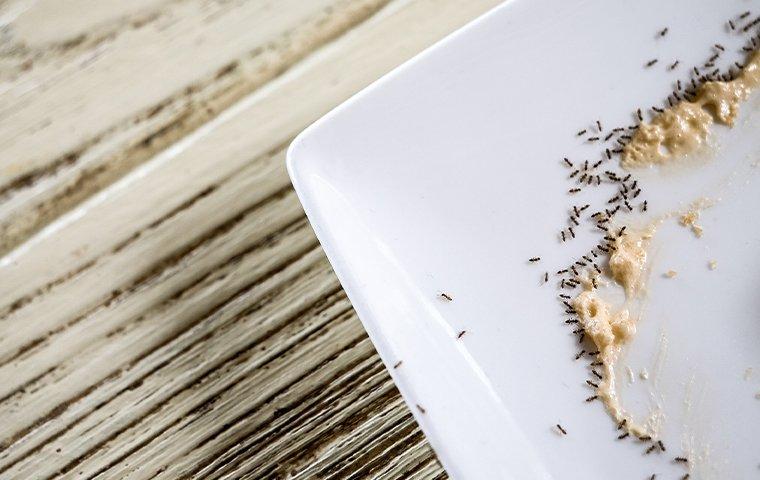 Signs Of An Ant Infestation
One of the main questions residents have is how to tell if you have ants in your home? While ant infestations become noticeable over time, you could have a problem for a while before you see the ants.
To help you spot an infestation early on, look out for the following signs:
Ant Pathways: Many ant species walk along established trails to find food sources.
Wood Shavings: Certain species like the carpenter ant tunnel into wooden objects and push out the excess wood shavings.
Dirt Piles: Species like the pavement ant create dirt mounds around concrete and in the yard.
Overall, however, the best way to tell if you have ants is to book an inspection of your property.
FAQ: What To Expect From Professional Ant Control
Because ants are widespread, most people will deal with them eventually. But, you might wonder if professional ant control is worth it or not and what these services entail.
At Jury Pest Services, you can expect comprehensive pest control plans that start with an inspection. We examine the interior and exterior of your property for signs of ants and pinpoint weak spots. Next, we discuss a treatment plan to address current infestations and prevent future ones. Finally, we offer follow-up services to ensure ants don't return.
Tips To Prevent Ant Infestation
One of the most common questions about ants is how to prevent them from returning?
There are some simple ant prevention tips you can follow, such as:
Clean up excess clutter around the yard, such as woodpiles and leaf litter.\
Place lids on all trash cans.
Wipe up food and drink spills as quickly as possible.
Sweep and mop regularly.
Seal holes in the walls and foundation using caulk or foam insulation.
Fix broken screens in doors and windows.
Remove standing water from the property.
Patch leaky plumbing such as faucets and pipes.
Get North Augusta pest control services.
Along with our help, these steps can significantly reduce the risk of ant infestations. But, if you currently have ants, now's the time to give us a call.
Let North Augusta Help With Your Ant Problem
Fire ants can sting and inject venom. Pharaoh ants can spread diseases such as salmonella. Carpenter ants can damage your property as they build their nests. Other ants can invade with hundreds of thousands of ants in the colony.
So, instead of dealing with these disruptive pests on your own, let our experts help you with the issue. Jury Pest Services has the experience and expertise you're looking for when dealing with ants. Call us today to learn more about our home pest control and commercial pest control plans or set up an inspection of your property.